Webchaver - Additional Security Steps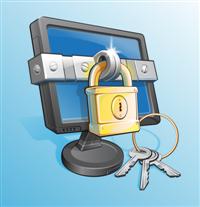 In the following pages we will outline a few steps you can take to ensure to the greatest possible degree that the WebChaver system is not circumvented. Even without these steps, the CE software that WebChaver uses is the strongest and most difficult to circumvent that we have seen. The above notwithstanding, any software solution by definition has some weaknesses, that require additional security measures to control.
The following steps should be taken with any software filter or monitoring software you have or will install on your computer. They are not specific to WebChaver.
After all has been said, we must be clear that any technology should only be seen as a tool. No technology can ever be a replacement for responsible and vigilant parents.
Proceed to Step #1 (Locking the BIOS) »»»